Electrospun PVA-ZEN Graphene As Smart Bandage For Wound Healing
Summary: Wound healing a complex biological process which occurs after an injury takes place require a bandage to facilitate the wound healing process. However, existing conventional bandage have some limitation such as the inability to enhance the process of wound healing and the inability to monitor the condition of the wound in real-time. A "smart" bandage – a plaster material that can improve and accelerate wound healing while providing status of wound condition is a novel development in tissue engineering. The aim of this study is to elucidate the properties of electrospun PVA-ZEN graphene, where ZEN graphene is a proprietary graphene obtained from high purity graphite from ZEN Graphene Solutions Ltd, USA. In this project, PVA with the incorporation of ZEN graphene nanofibers will be fabricated through the process of electrospinning followed by crosslinking via UV light.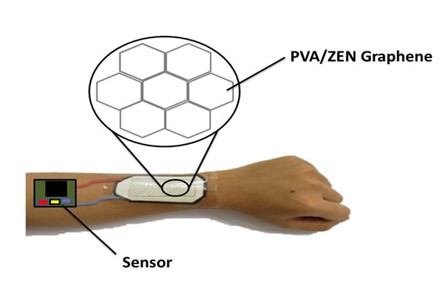 Who is Ainul? Click here.