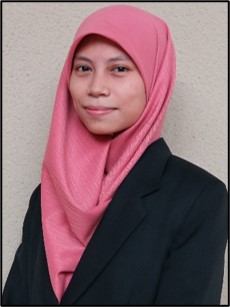 MSc. in Biotechnology Engineering candidate,
International Islamic University Malaysia, Gombak​
Email: uswah.solehah@gmail.com
Contact: +6011-5754-3456
A versatile engineering student with experience in quantum physics and entangled-photons, comfortable with MATLAB and conducting cyclic voltammetry measurement using potentiometer. Currently, I am exploring sensor technology to monitor calcium level during pregnancy, doing R programming and machine learning. I am really interested to know further on Arduino which is programmed using Arduino IDE software.
ALL-SOLID-STATE ION-SELECTIVE SENSOR FOR MEASUREMENT OF CALCIUM ION IN BIOLOGICAL FLUID
Current Issues
Calcium deficiency increases the risk of preterm delivery and reduced calcium content in newborn babies.
Drawbacks of current methods in measuring calcium ion: 1.laborious and do not provide real-time data 2.possess challenges in exhibiting sensitive response of fast electron transfer kinetics
Proposed Technology: Microbots CaLSens
Calcium levels can be monitored at home: real-time monitoring, portable, and rapid.

Low volume of analyte hence a low-cost detection method.

All-solid-state nanocomposite transducer: enhances electron transfer kinetics at electrode-analyte interface.